5 Senior Living Misconceptions – Debunked!
When you hear the term, "senior living community," what comes to mind? And the next question is – are these perceptions true?
It can be hard for people to imagine what living in a community can be like, especially if they haven't had much experience with one. That's why we've created a helpful guide to go in depth on busting the most common senior living myths.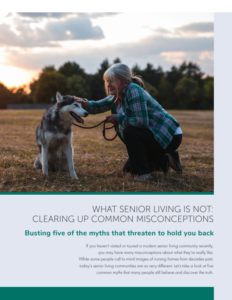 Laurel Circle is here to help with finding the right place for you to call home. We are a community where each day is an opportunity to thrive. New adventures, new friends and a new sense of belonging are all on the horizon. And with the assurance that lifetime care will be there if needed, you can breathe easier and leave the worries behind.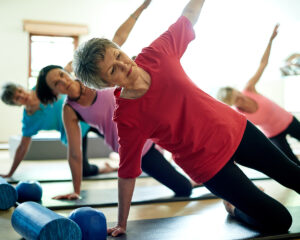 Download the "5 Senior Living Misconceptions Guide" to learn about the truth behind senior living.